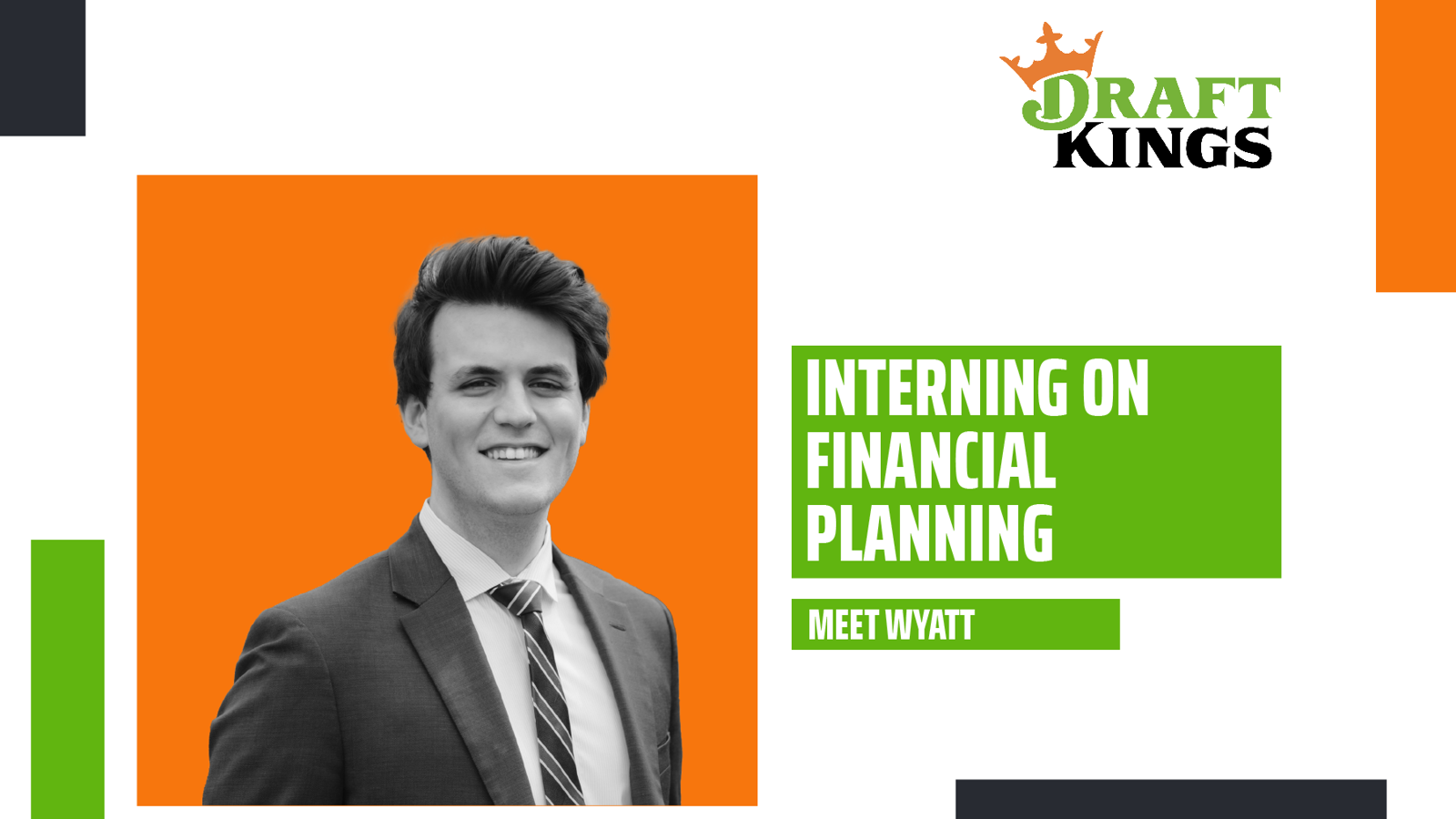 Interning On The Financial Planning Team
Wyatt interned on our Financial Planning and Analysis (FP&A) team over the summer and helped analyze our spending and efficiency over time, using data to make informed decisions for his team. Learn more about this internship with DraftKings below.
Which department did you join at DraftKings? What were your responsibilities in your role?
I joined the Financial Planning and Analysis (FP&A) department at DraftKings. My responsibilities were to analyze promotional spend over time and examine the relative efficacy and efficiency of different types of promotional data over time. Additionally, I contributed to the memo write-up process.
What influenced your decision to choose your internship with us?
As someone studying finance and business analytics in school and a die-hard Pittsburgh sports fan, the opportunity to do the work I love in an industry that aligns with my interests influenced and motivated my decision to work in FP&A at DraftKings.
What's your proudest accomplishment during your time here?
My proudest accomplishment during my time here was that two pages of my work ended up in the quarterly earnings report. That is such a cool thing that I wasn't expecting, and it was an amazing project to work on this summer. 
What surprised you the most about DraftKings since working here?
The biggest thing that surprised me about DraftKings is the impact that interns can have on the function of the company. My work will help impact business decisions and promotion processes, which I did not expect when I started my internship. 
Best advice you've received? Advice you would give new interns?
The best piece of advice was from my manager to make the most of my internship. Even in a COVID world where I couldn't fully work from Boston, I made sure to make the most of my opportunity at DraftKings with my projects and taking the time to build relationships with my coworkers. To that end, I would tell new interns that whatever you do at DraftKings, make the most of it because this is a company that will allow you to have an impact. So make sure to take advantage of that opportunity. 
If you've always wondered what it's like to be part of a fast-growing tech company, join our team and discover for yourself!
Check out the latest DraftKings blog posts and meet our global team!
Read our Blog