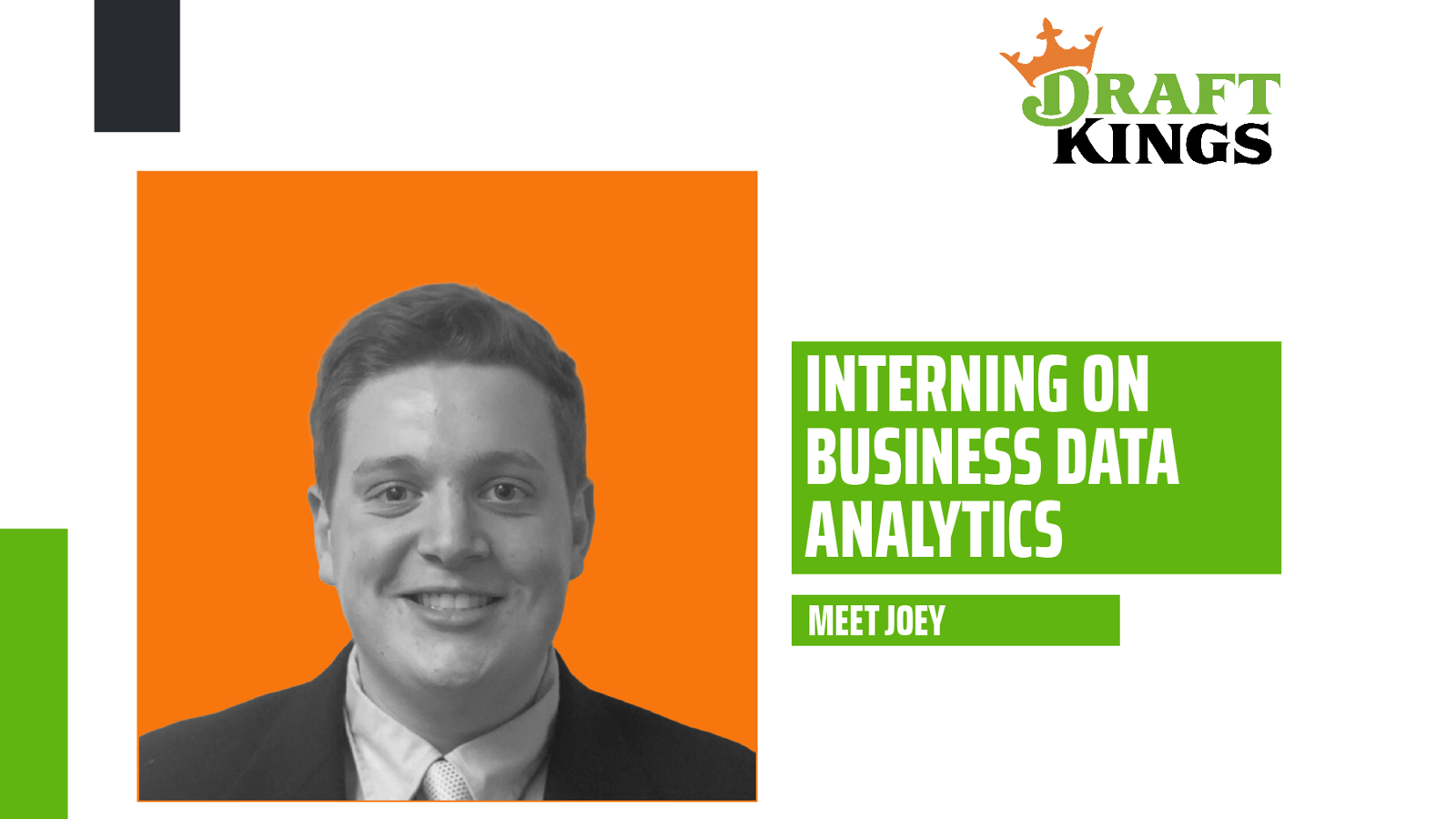 Interning On The Business Data Analytics Team
Meet Joey, our Business Data Analyst Intern from Summer 2021, who decided to join our DraftKings team full time after his summer with us!
Joey, a Business Data Analyst Intern, will be earning his master's degree in Data Analytics and Computational Social Science at the University of Massachusetts Amherst this spring, and this summer, he worked with the VIP Analytics team on reinvestment and automation.
During his time with us, Joey has been taking advantage of every opportunity that DraftKings provides to help grow his career. "So far, my biggest learning experience has been to make sure I connect with my peers and fellow interns often," he said. "Not only have I made connections and developed relationships, but I have been able to gain other perspectives on the work I am doing, which has been extremely helpful!" 
Joey also expressed his gratitude to the people he worked closest with for helping to guide him throughout the summer.
"Huge shoutout to my manager, Michael, who has been a great role model for me during my internship, doing a great job in making sure I feel a part of the team while also contributing meaningful work," he said. "Also, shoutout to my mentor Sam and my buddy Kyle; both have been a great help during the internship as well!"
If you're interested in joining the DraftKings Analytics team, learn more about our opportunities here.
Check out the latest DraftKings blog posts and meet our global team!
Read our Blog