The Crown Is Yours
Culture
Here, we believe in the power and impact that comes from innovation, collaboration, and a winning culture. We're a strong and dedicated global team driven to achieve great things.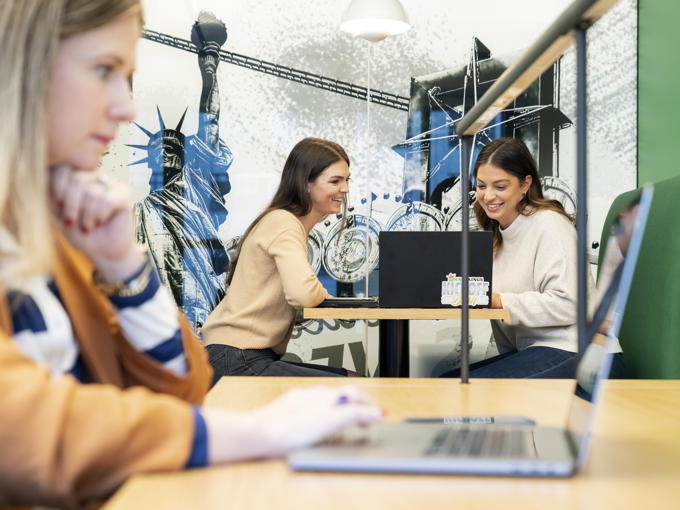 Ready to own what's next? At DraftKings, we are driven by the thrill of the future and the pull of possibility. As an original, continuous gamechanger, we're shaping the present and future of sports entertainment and digital experiences, leading the way into new markets with new products, and providing the ultimate experience to our customers. 
You'll be contributing your skills, passion, and teamwork to our collective future success in regions and offerings that have yet to be charted. From your very first day, you'll be part of an amazing culture that welcomes your ideas, champions your growth, and values you for you.
Build the Future
Nothing is as exciting as the opportunity to build something new. Here, you'll find endless possibilities to stretch you professionally and personally, from technical challenges to navigating new markets and products.
The thrill of the future heightens everything we do, inspiring us to pursue aggressive goals and drive impressive results. To realize our potential, we need people ready and willing to seize the opportunity, who can give the best of their skills, knowledge, and passion to help us propel our growth trajectory.
Own Your Part
At DraftKings, we believe in owning your success. This means owning your ideas, your role, your future—and a stake in the company.
Expectations, pace, and goals can make working here challenging. Yet, the autonomy and upside are worth it. Here, we know our work and ideas matter. When we give our best, we have a chance to own our success together.
Rise to the Challenge
Our work is fast-paced, exciting, and ever-changing. It comes from a winning culture where we overcome challenges and find ways to make the impossible possible.
To rise to the challenge, we need people who can lead us into a new phase of company growth and maturity. You'll need to bring flexibility and focus to navigate an ever-changing environment.
Grow Faster Together
Collaboration is the beating heart of our workplace. Here, there is a yes for every ask. This teamwork makes ambitious goals achievable, and it also makes you feel supported and included in a culture where connection matters and everyone belongs.
To win together, we need people who are not only willing to contribute but also to collaborate with empathy and curiosity. These are people who know that the best teams are more than the sum of their parts.