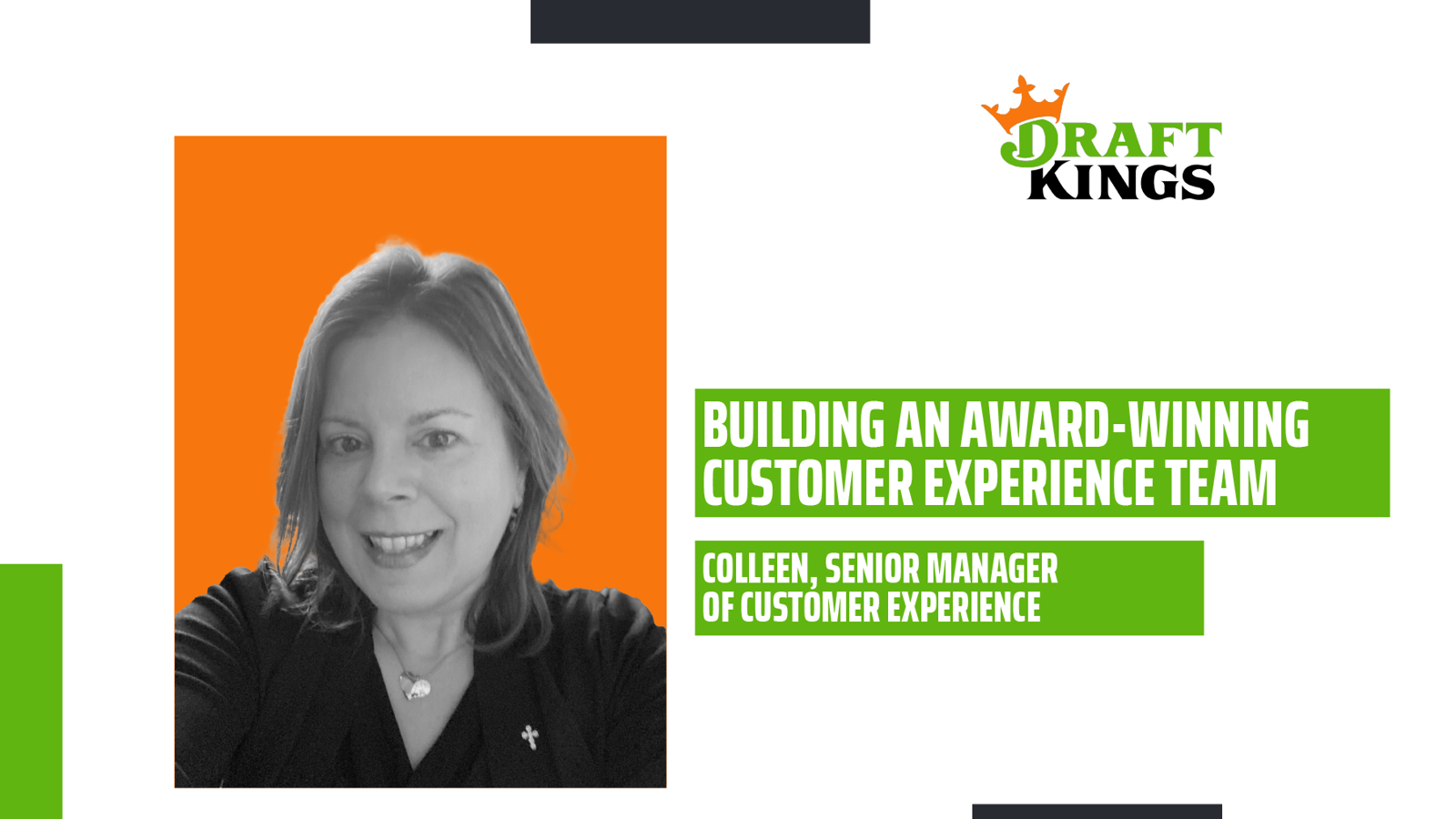 How to Build an Award-Winning Customer Experience Team
At DraftKings, our mission is always to put our customers first. Our Customer Experience team is the heart and soul of this mission, working tirelessly to produce an award-winning team. Today, we have the pleasure of featuring Colleen, Senior Manager of Quality. Her team oversees the customer experience vision and maintains excellence across the board. Learn more directly from Colleen and about the future of her team.
My name is Colleen, and I am a Senior Manager of Quality on the DraftKings Customer Experience (CX) team. I've been with DraftKings for nearly five years and work out of the Boston office. I lead a team of Quality Improvement Associates, responsible for ensuring that the CX team delivers a world-class service experience to DraftKings customers across the globe through helpful, personalized, and solutions-oriented communications. 
The Quality Group has set a high bar for service excellence in our Email, Chat, and Social communications, and we champion continuous improvement through quality monitoring, coaching, and team engagement. Our CX team aspires to be a global leader in customer service delivery, no matter the industry, and our quality program is built to lead us there. 
At DraftKings, the customer is at the heart of all we do. Our CX team is enormously proud of being internationally recognized in 2021 as a Visionary in Customer Experience by the Customer Service Institute of America and as an Industry Leader in Customer Service by Forbes. Our approach to supporting customers is our competitive service advantage, and we foster it through dedication, teamwork, collaboration, trust, and compassion.  
As customer expectations change over time, the Quality Team pays close attention to the voice of our customers to position ourselves to exceed their expectations as technology and communication styles evolve. Our innovative approach to quality measurement, coaching, and continuous improvement, along with a shared passion for sports, keeps us on top of our game.
Curious about the Customer Experience team? Please read our other post featuring Daniel, a Sportsbook CX Associate, from our Boston office.
Check out the latest DraftKings blog posts and meet our global team!
Read our Blog