Our Commitment To
Inclusion, Equity, & Belonging
Bring your best, authentic self to DraftKings every day. We celebrate the power of community and its impact to create a safe space for everyone.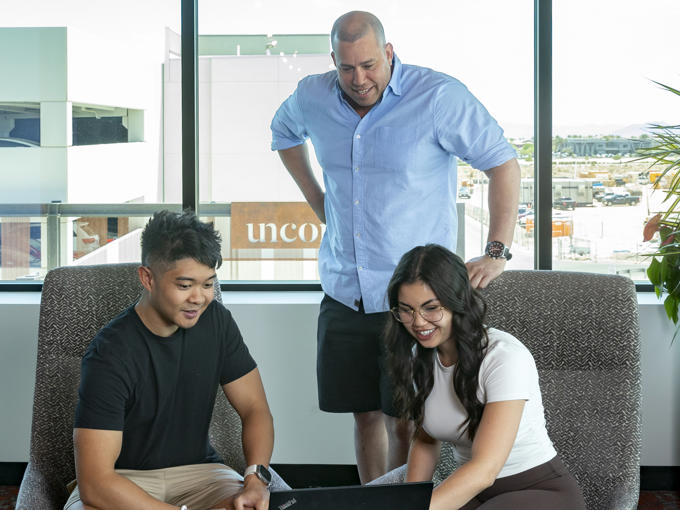 With our leadership and global teams committed to the collective Inclusion, Equity, and Belonging mission, we are nurturing the next generation of global talent. As a technology company prioritizing collaboration, we believe that the best innovation comes from diverse perspectives, thoughts, beliefs, ideas, and experiences. Our actions today have the power to impact change across our global community.
Our Commitment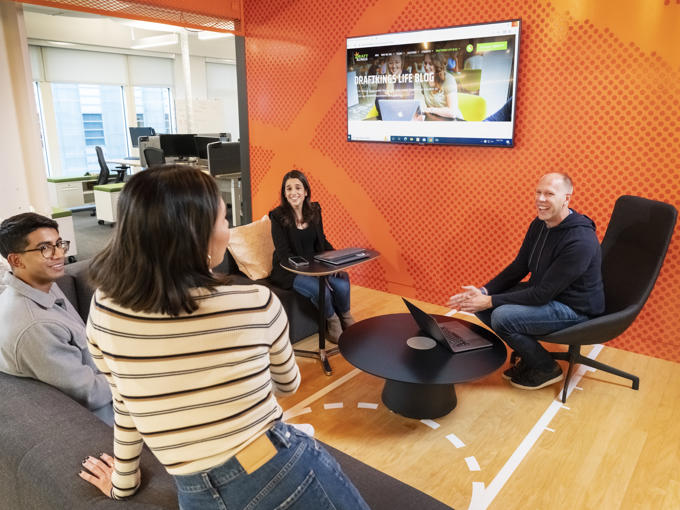 Our leaders are committed to change, and we're putting action to our words. Through our various partnerships and Business Resource Groups, we continue participating in different speaking engagements and fundraising events that drive equity and representation forward. Our community leaders host various workshops focusing on career navigation and self-advocacy. 
We understand that diversity and inclusion may look different across our global footprint. Our North America and EMEA Councils draw on the lived experiences in these DraftKings regions to help develop and promote initiatives to drive Inclusion, Equity, and Belonging forward.
Want to make a change? When you join DraftKings, you are empowered to push our IEB initiatives progress, no matter where you sit in the business.
The pursuit of doing the right thing is in our DNA. Our commitment to change extends beyond the DraftKings community. As we set our eyes toward progress, DraftKings continues to partner with organizations that align with our core values. 
Our mission with these organizations is to be inclusive and hire and retain diverse talent. Here are some we continue to partner with year after year.
Find Your Community
Business Resource Groups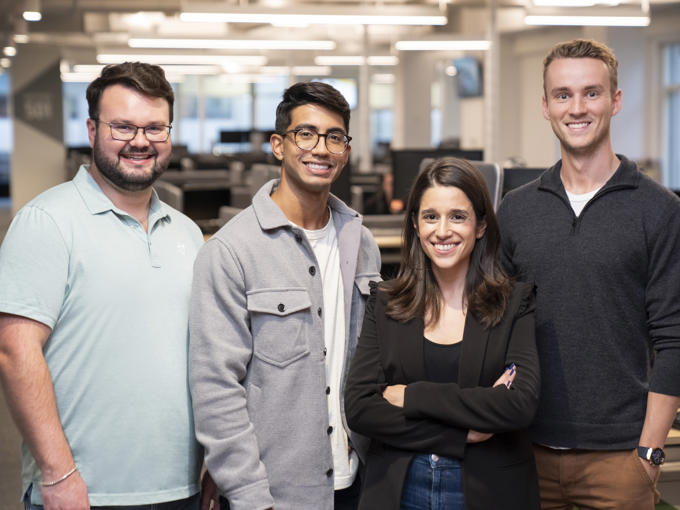 We believe in providing opportunities for everyone to explore different identities, cultures, and communities through storytelling, discussions, traditions, and languages outside of their own. Our Business Resource Groups' overarching mission is to increase the visibility and representation of the diverse workforce at DraftKings, elevating cultural dexterity, awareness, and inclusion for all.
Sponsored by the founders and executive leadership, the BRGs are led by DraftKings team members whom their peers elect. Since their inception, the BRGs have aimed to bring visibility and allyship to underrepresented groups. Through the hard work and organization of these groups, they've built partnerships, organized town halls, and a space where we can all come together to listen and learn new perspectives.
Celebrating
International Women's Day
Meet Cristina Ackas, Vice President of Inclusion, Equity, and Belonging as a guest host to help us celebrate International Women's Day and Women's History Month.