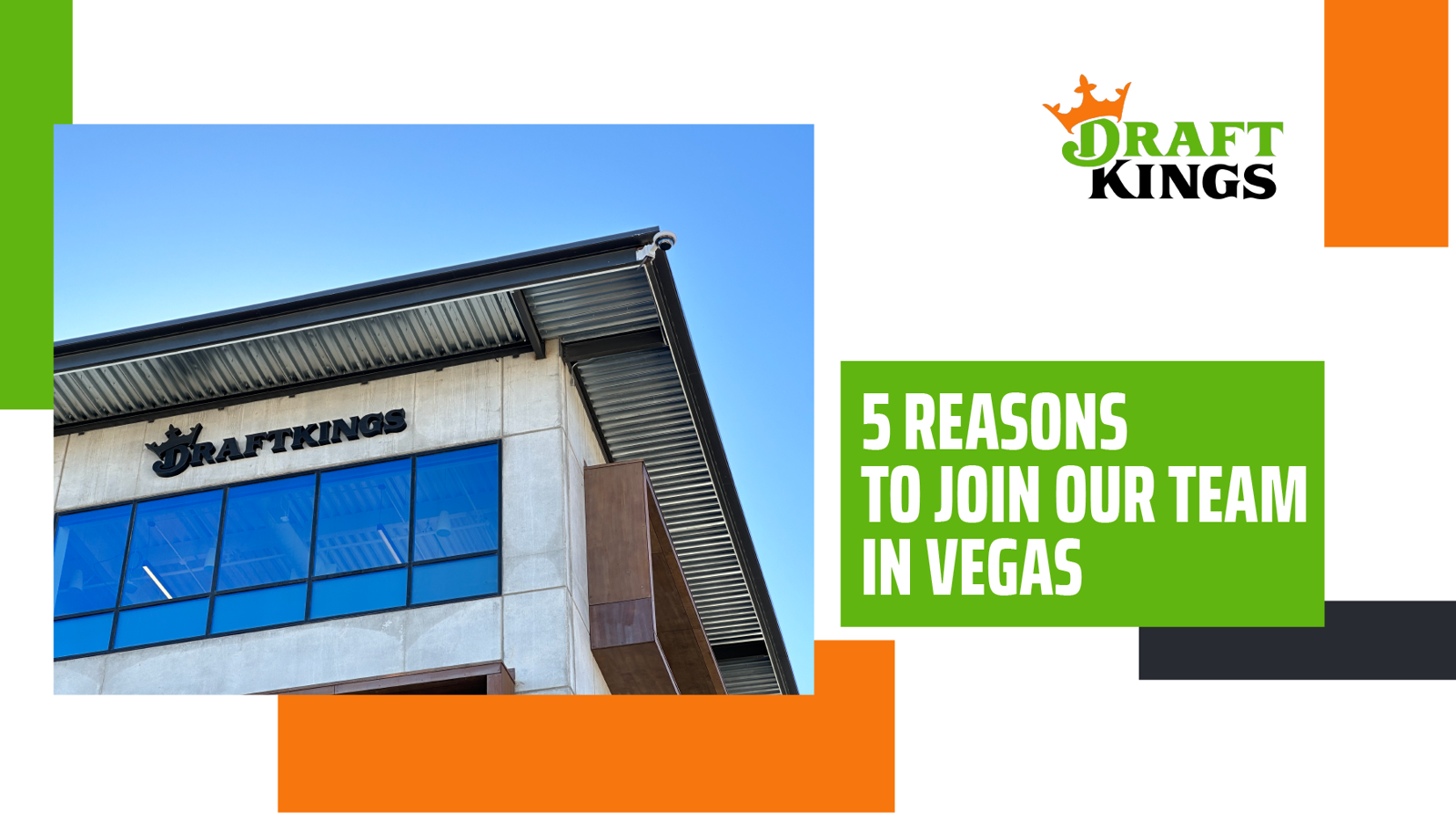 5 Reasons To Join Our Team In Vegas
DraftKings has been in the tech and sports betting industry for over 10 years. Founded in Boston in 2012, our three Founders sought to create an experience like no other for our customers. Today, millions of diehard sports fans use our suite of products. Our industry is growing, and we are pleased to announce the opening of our second Headquarters in Las Vegas. This new space will house and provide state-of-the-art facilities to our team members in Las Vegas. If you're curious about working at DraftKings, here are a few reasons to join.
The Love of the Game
Founded in 2012, DraftKings is already an established name in the gaming and online sportsbook betting industry. You'll find a group of passionate individuals bringing their expertise and enthusiasm to work every day. The Vegas Headquarters houses teams such as Customer Experience, Sports Traders, Fraud, IT, and more. You'll be part of a bustling community.
We'll Help You Go Farther
Be part of the exciting growth at DraftKings. As legislation opens up more opportunities, you can go farther and faster with DraftKings. On your first day, you'll have mentors and managers to support your career development. We will encourage and nurture your skills and give you clear, actionable steps to move your career forward.
Location. Location. Location.
There is simply no place like Vegas. The new DraftKings Headquarters is located in The UnCommons, in the southwest part of town. Enveloped by local businesses and shops, The UnCommons has a cozy campus feel. You'll get to work and socialize in an exciting new neighborhood. Did we mention this is in Vegas?
The People and Community
Whether you want to join the DraftKings flag football league, find new ways to give back to your local community, or get involved with the Business Resource Groups at DraftKings, there's something for you here. Our people show up and go above and beyond for every team member to provide a unique and fun experience for everyone. You'll work and collaborate with teammates who are passionate about the work they do every day to make a difference at DraftKings and in their community.
State-Of-The-Art Workspace
Our new building in Las Vegas has amazing amenities, such as several outdoor spaces, coffee stations, free snacks, a nail salon, a barber, and more. The DraftKings office will have four floors, coming to a whopping total of 90,000 square feet. When you're here, you'll be part of the exciting action that is ingrained in our industry and DNA.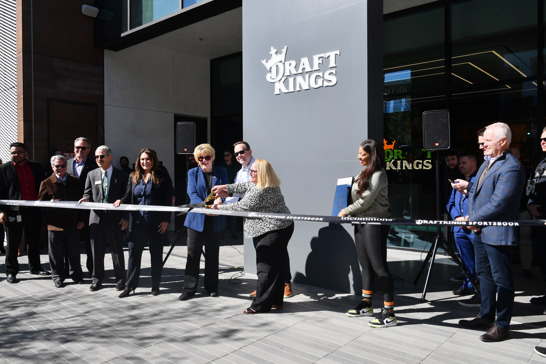 You'll get to work in person at our one-of-a-kind office space. Here, you can be part of the change you want to see. Join us in Vegas and make your mark.
Check out the latest DraftKings blog posts and meet our global team!
Read our Blog