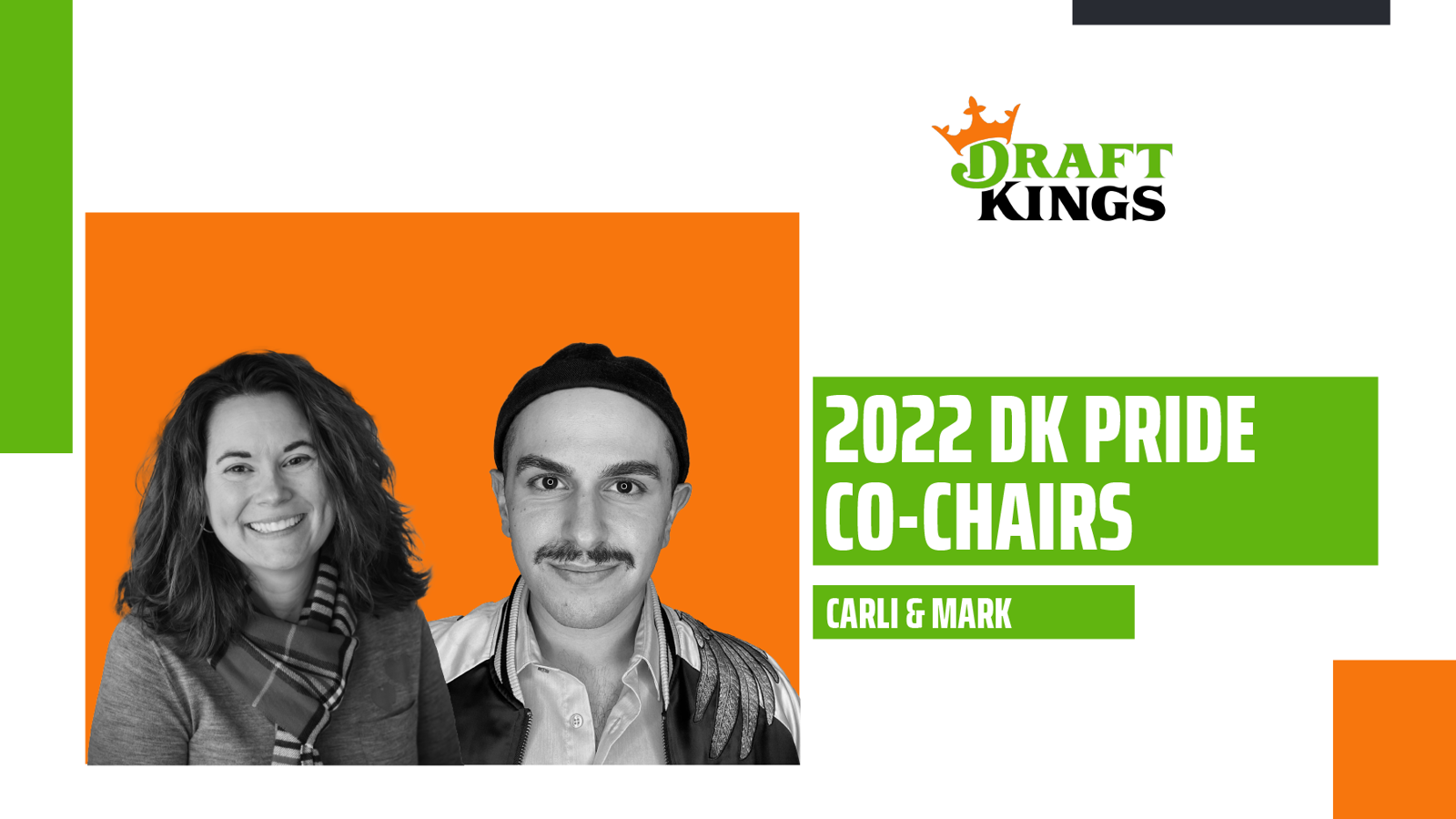 DK Pride BRG - 2022 Co-Chairs
At DraftKings, we celebrate our LGBTQIA+ community beyond Pride Month. We are very excited to spotlight the two new Co-Chairs of our DK Pride Business Resource Group (BRG). The DK Pride BRG is a safe space to support our community of LGBTQIA+ and allies at DraftKings.
Our new 2022 Co-Chairs are Carli and Mark from the Boston Headquarters. In this post, they'll discuss their goals and the changes they hope to make as the new leaders of this community. Hear more from them below.
Could you introduce yourself, your role at DraftKings, and how you got involved with DK Pride's BRG?
Carli: I am the Director of Engineering for DraftKings' Web3 initiatives, most notably the NFT Marketplace. My career in engineering spans about 24 years. I only started to see BRGs form at the companies I worked for in the last seven years.
I started attending DK Pride BRG Town Halls last year and was very impressed with the genuine engagement from employees and DraftKings' senior leadership. I never had the opportunity to run for a leadership seat within those former companies' BRGs and thought DraftKings was the right place to step forward because I believe the company genuinely wants to support our LGBTQIA+ employees here in the United States and across the globe.
Mark: My name is Mark Gagliardi (he/him) - I am a Senior Analyst on the Paid Search team in Growth Marketing. I have been at DraftKings for a little over two years now. I got involved with DK Pride after attending a few meetings in 2021 and wanted to participate in leadership this year. I saw the opportunity to contribute to an already strong BRG and wanted to hit the ground running. I knew this would be another big year of change for our company. After more than two years of remote work, I wanted to get our LGBTQIA+ team members back together in person. We're so excited to be together in a room physically again. It will further help us understand what our colleagues need during this transition. 
What do you hope to accomplish during your time as co-chairs?
Carli: I hope to continue the excellent work done by the former BRG leads to create an inclusive, safe environment where DraftKings' LGBTQIA+ employees can thrive and find like-minded folks to build a strong community.
I think it's vital for our underrepresented groups to form tighter connections. The Pride and Shades BRGs purposely worked together on a joint Fireside Chat for Pride month and Juneteenth. Hopefully, we can plan more crossover events as the year progresses.
Mark: Two objectives come to mind: educate our allies, and think of the future for our LGBTQIA+ benefits at DraftKings.
Allies: We have a lot of them. They genuinely care and show up at town halls and participate in the open discussions. We want to continue the open dialogue and education in our community, big or small.
Benefits: We have excellent benefits right now, but as the world changes, we must continue to try and stay ahead of the curve so that future LGBTQIA+ team members can see themselves working here. Things quickly change in our queer landscape, and as we progress in the workplace, our needs have to be met in some way, shape, or form.
What does it mean for you to lead this BRG at DraftKings?
Carli: It means a great deal to me our company is embracing our community and that I have the opportunity to be not only a part of this BRG but a leader. I was never closeted in the workplace throughout my career, but many of my friends and colleagues were for fear of losing their jobs. It means the world to me that we have leadership roles and groups like these to affect the advancement and safety of our LGBTQ+ community within the workplace. 
Mark: I always lead with a lot of kindness and listening. Our LGBTQIA+ colleagues can always voice their concerns or share any news with us. We listen not because we have to but because we care deeply for their well-being. 
An important rule when I think of leadership: don't ever assume what you need is what everyone else needs. We're all a part of the rainbow spectrum, but we all have different ways of tackling our problems. We all want something different. There has to be a buffet of options, and I want to think of tangible and choice-driven things so everyone has what they need to thrive.
What changes do you hope to make at DraftKings?
Carli: I hope the ongoing conversations with the executive leadership team continue to advance priorities for our community at DraftKings and open up opportunities to the LGBTQIA+ community at large.
Mark: I know that my work today might not have a significant impact tomorrow, but I'm laying down the foundation for the future. Progress occurs when we're willing to be patient and put in the effort for a greater cause. My goal today is to help our community focus and tackle present issues. As some of our colleagues return to the office, my priority is ensuring our community has the support they need.
How could folks get more involved in our BRGs and provide a safe space for everyone?
Carli: An immediate first step is for the BRG leads to partner with our management groups to ensure employees have the time and space to engage in everything that DraftKings and the BRGs offer. We also want to hear from folks with ideas of what they want to see from us so we can better serve the community. Both Mark and I are very responsive if anyone wants to reach out directly.
Speaking for myself, DraftKings is the first company where I feel comfortable, accepted, fairly judged, and safe as an openly gay person. But I am conscious that that may not be the sentiment for everyone. Therefore, everyone is responsible for creating and maintaining a safe space within their teams and organizations. We all must be conscious of the bias that creeps into our lives and decision-making. We must also be brave enough to call it out when we see it.
Mark: Show up to the meetings, town halls, and fireside chats. Wear the DK Pride shirt not only during Pride Months. If we have an event, show up. We want you there!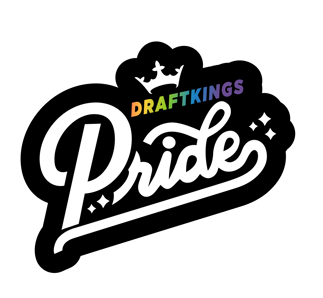 Our BRGs are essential to our community at DraftKings, and we want to thank Carli and Mark for leading folks to provide a safe and inclusive space for everyone.
Check out the latest DraftKings blog posts and meet our global team!
Read our Blog