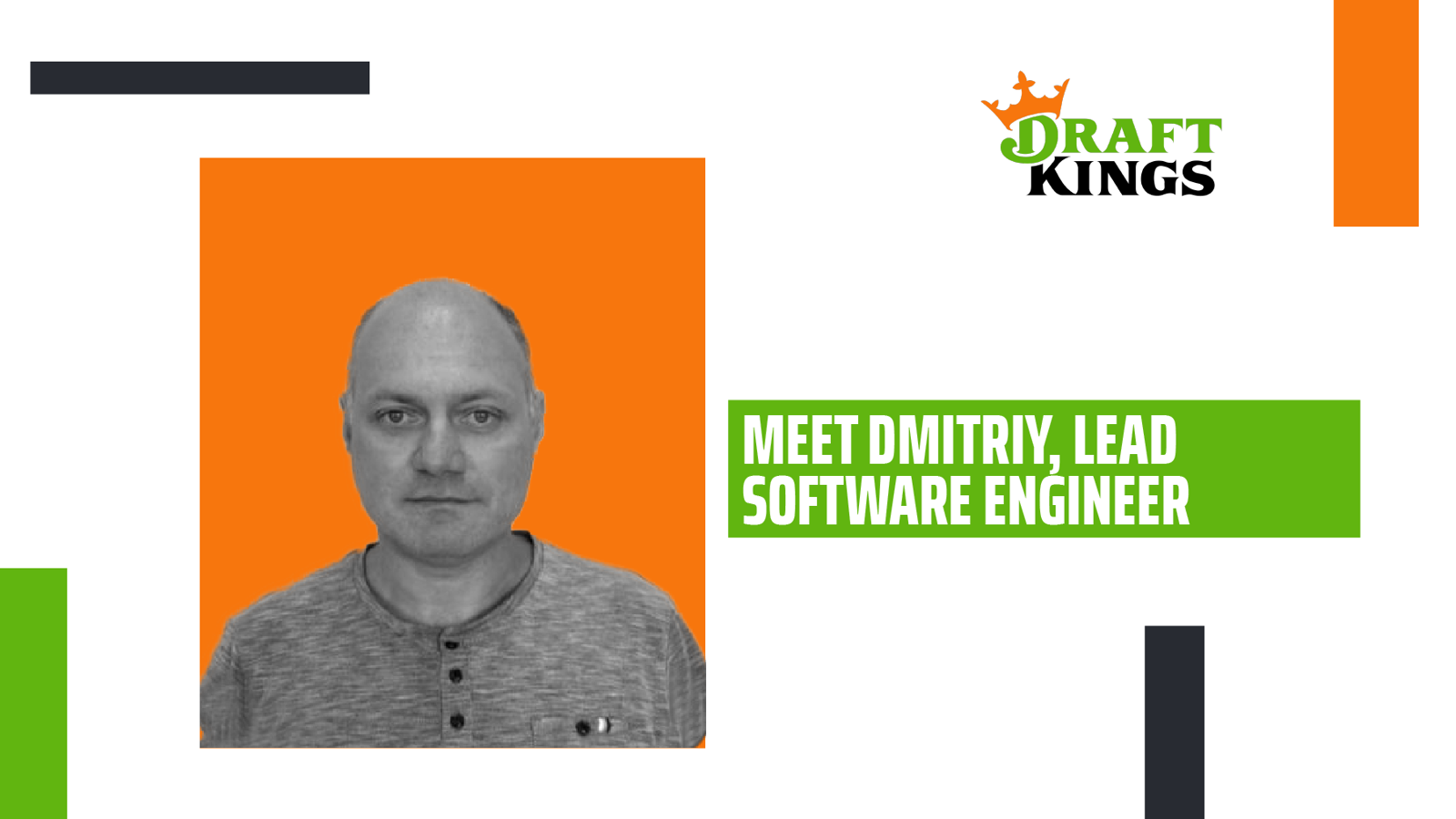 Meet Dmitriy, Lead Software Engineer
DraftKings couldn't produce award-winning products without our global Engineering team. We continue to spotlight our talented Engineers through our Q&A series. We chat with Dmitriy, Lead Software Engineer in our Tel Aviv office, to learn more about his role.
What do you do at DraftKings? What does your team do?
I am a Senior Software Engineer responsible for developing scalable and failure-tolerant backend services intended to react to client requests and provide required data to our client team. Our team is developing a highly scalable gamification platform that leverages jackpots to improve user engagement and retention rates.
What does a typical day look like for you?
Our team works within Agile methodologies, so our day typically starts with daily synchronization, where we inform each other about completed tasks and the plans for today. This kick-off is when we share our concerns, issues, and achievements and decide if something needs immediate attention or if things are running smoothly.
In my regular day-to-day, I continue to design, implement and test my code according to my biweekly schedule. I collaborate with team members to review my team's codes, share my code for review, and participate in our group meetings and discussions.
How do you stay up to date with the newest technologies?
I subscribe to professional media, and during the week, I try to find some time to read news and articles related to my work and the tech space.
What is your favorite code editor?
IntelliJ!
What's your proudest DraftKings moment?
Whenever I release a new version of a product, I'm thrilled to see the impact on our end users, who can see the changes immediately.
Are you ready for your next career move? Check out current DraftKings engineering roles!
Want to take a deep dive into our Engineering world at DraftKings? Learn more on our DraftKings Tech blog.
Check out the latest DraftKings blog posts and meet our global team!
Read our Blog