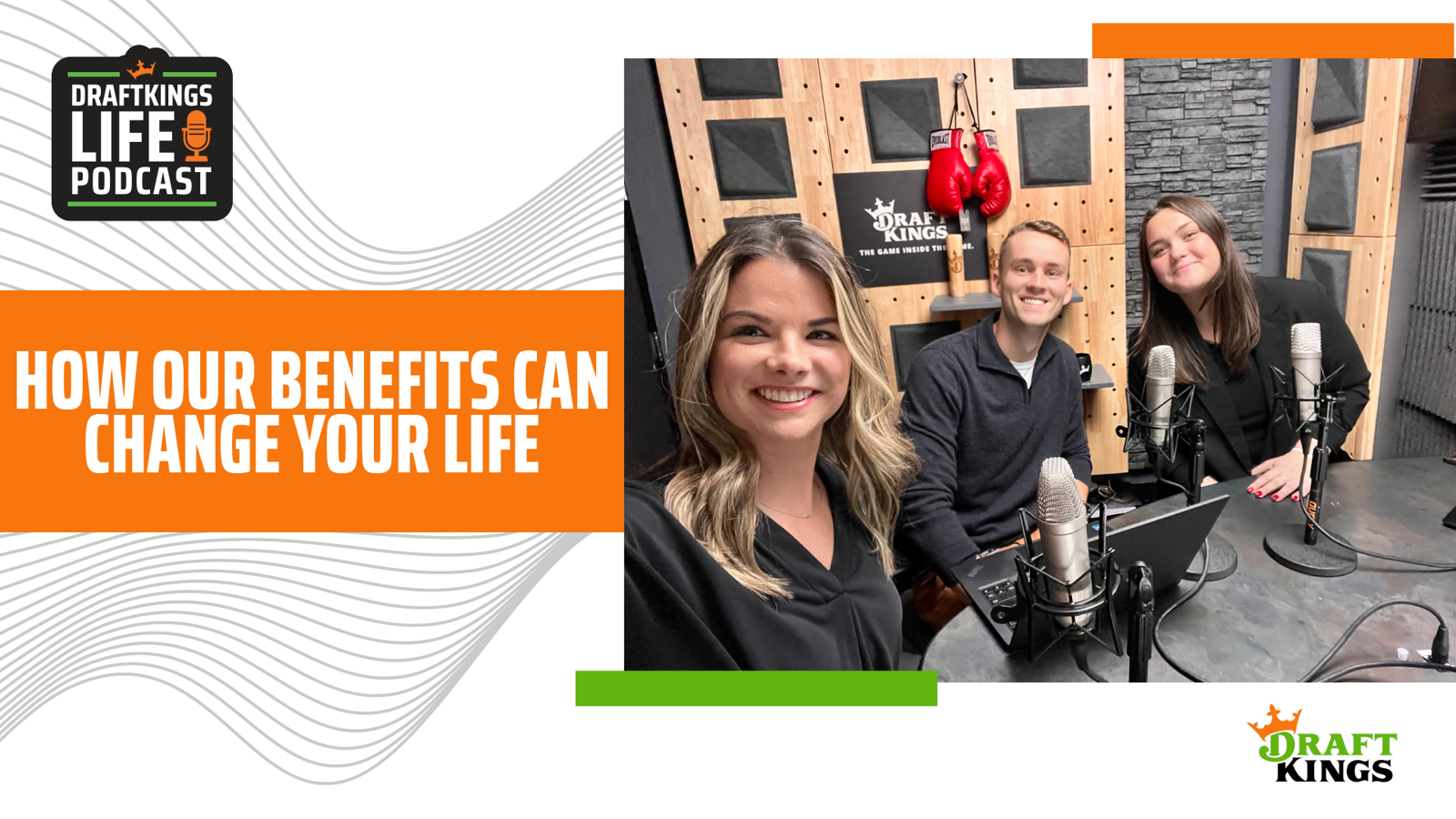 How Our Benefits Can Impact Your Life
On this episode of the DraftKings Life Podcast, we learn all about our benefits.
Madison S., Senior Benefits Associate, gives you an in-depth overview of everything we offer for our teammates. The Benefits team is always looking for ways to add to our offerings based on the needs and wants of our team members.
Listen to this fun conversation diving deep into all the big and little things that impact your life.
Want to work with us? Check out our open positions.  
LISTEN NOW ON:
Check out the latest DraftKings blog posts and meet our global team!
Read our Blog