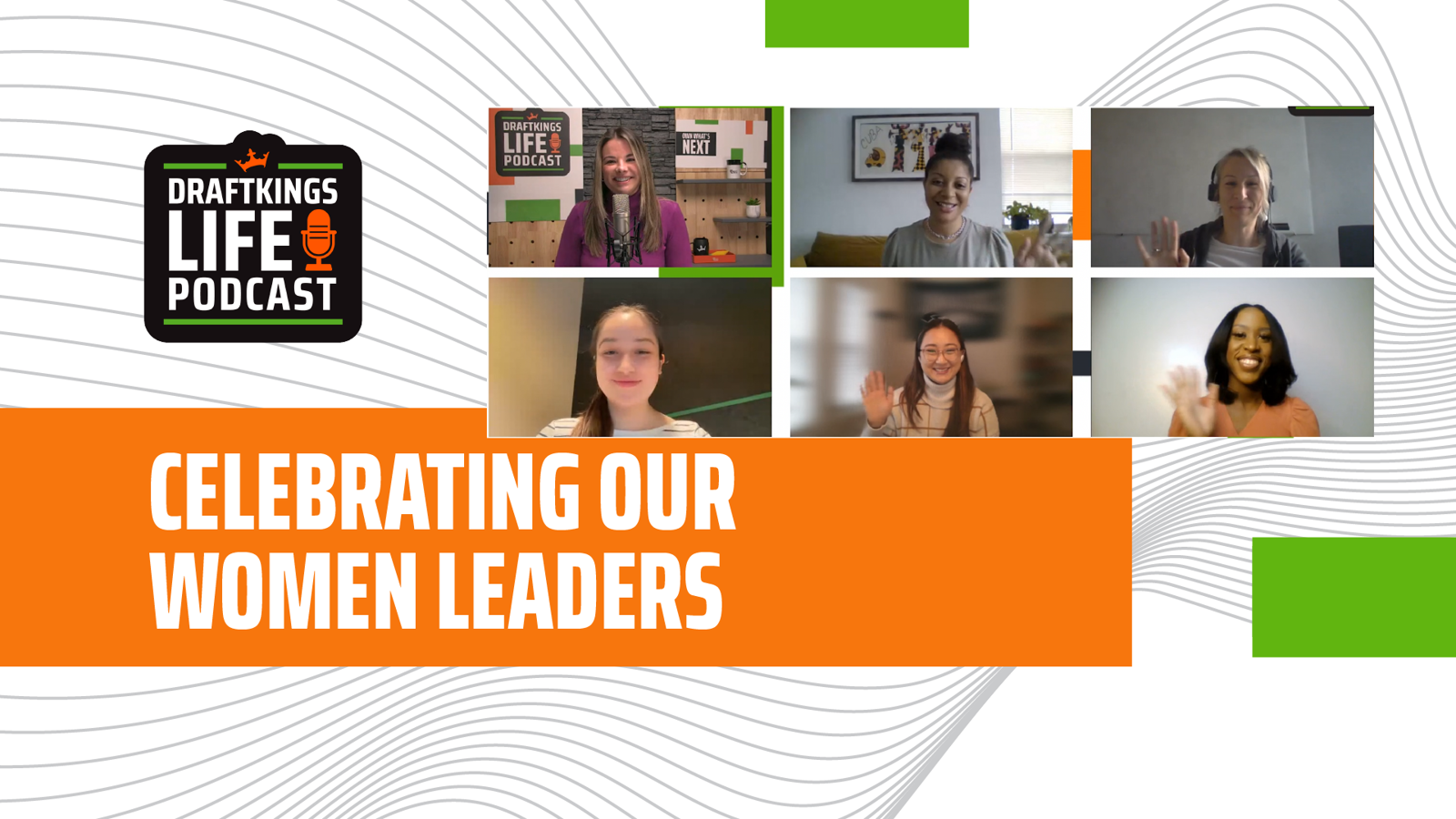 How DraftKings Women Are Building The Future
In this episode of the DraftKings Life Podcast, we welcome Cristina Ackas, Vice President of Inclusion, Equity, and Belonging as a guest host to help us celebrate International Women's Day and Women's History Month.
We are inspired by this year's International Women's Day theme: "DigitALL Innovation and Technology for Gender Equality". Four incredible women from across our business joined hosts Rebecca Thornburg and Cristina Ackas to talk about the exciting technical challenges they work to solve every day and how our teams are empowering all to bring their best ideas to work.
We want to recognize and thank Kathy, Zemora, Monika, and Andrea for their advice and insights!
Follow DraftKings Life on Linkedin, Instagram, Facebook, and Twitter to get an inside look into the people and culture that make us a leader in Sports Entertainment.
LISTEN NOW ON:
Check out the latest DraftKings blog posts and meet our global team!
Read our Blog