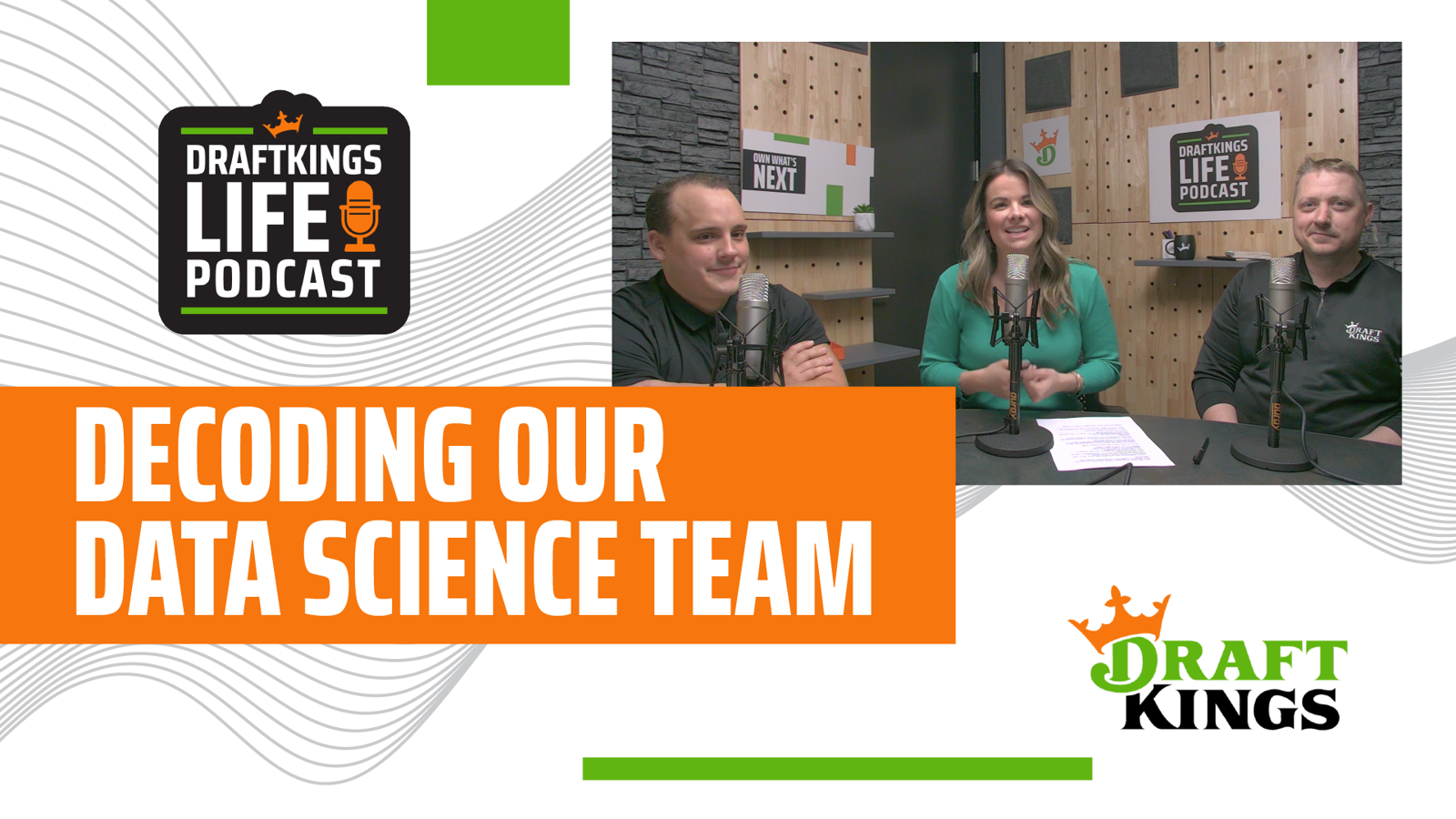 Decoding our Data Science Team
Do you want to work in a fast-paced environment, improve your technical skills, and work on unique challenges? Our Data Science team may be a great fit for you!
Bradley F., Director of Data Science, and Sam D., Talent Acquisition Partner, give us a glimpse into the innovative projects the team is working on and our interview process.
Our global Data Science Team at DraftKings adapts and improves decisions based on experimental work and builds models that help advance our products or create betting lines for our apps. 
If you're ready to challenge yourself on this team, check out these open roles.
Follow us on Linkedin, Instagram, Twitter, and Facebook!
LISTEN NOW ON:
Check out the latest DraftKings blog posts and meet our global team!
Read our Blog