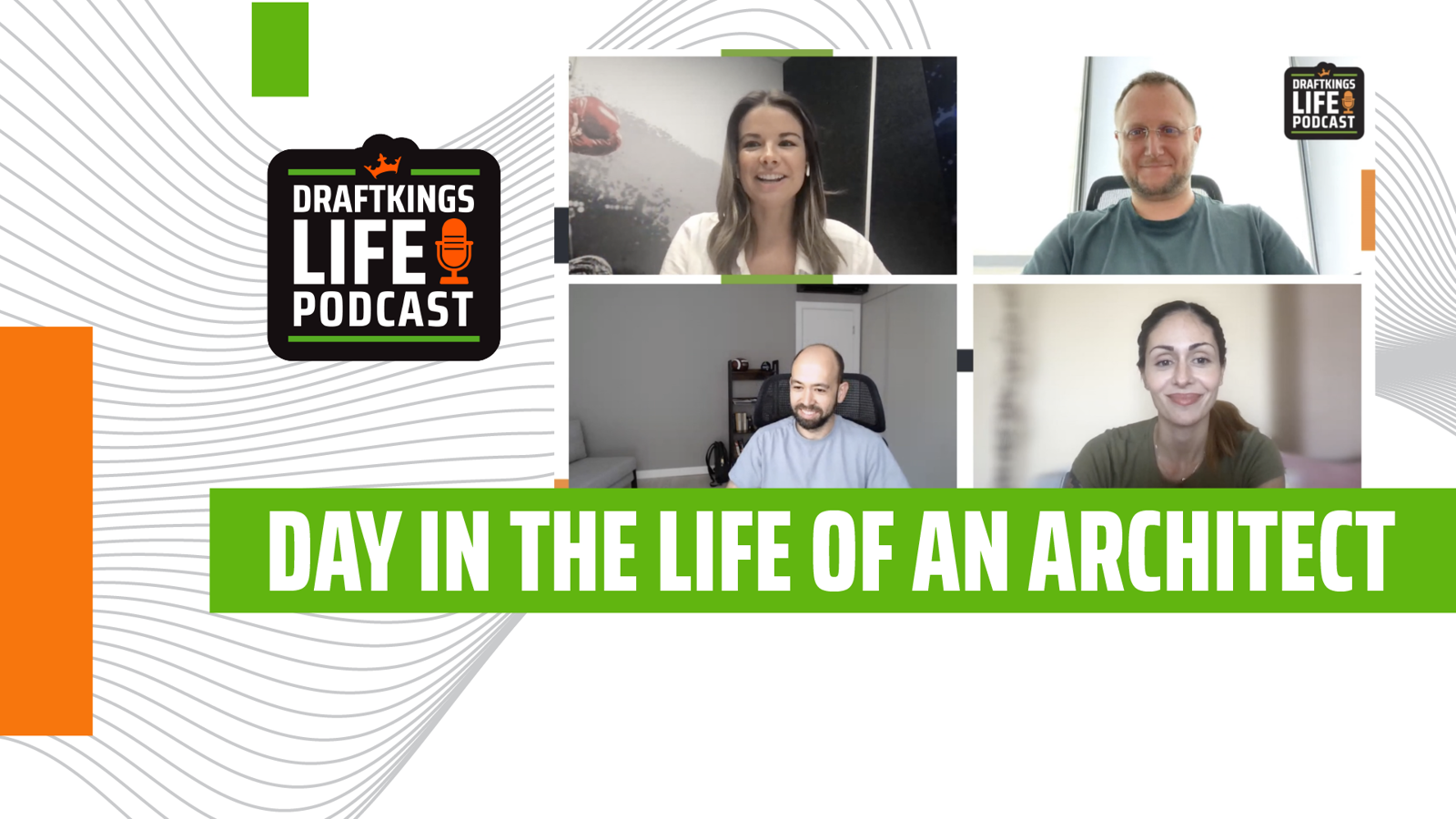 Day In the Life Of An Architect
We're inspired to create solutions to complex challenges in the gaming industry. The Architecture team at DraftKings plays a big role in helping bridge the engineering side of our work and the business side. We're excited to give you an inside look into "A Day in the Life of an Architect" with Oleg G., Senior Director of Architecture, and Martin C., Lead Software Architect!
"Working at DraftKings is like solving a level 10 puzzle every day," Oleg says.
He enjoys working for an exciting company with millions of customers, lots of requirements for our products, and tons of data to sort through.
At DraftKings, you'll be able to work on software that has to handle high-volume traffic at scale and be flexible. As a leader in the gaming industry, DraftKings is a technology company creating a differentiated and dynamic consumer experience through an ecosystem of next-generation products and technologies.
"At the end of the day, we want to be the most beloved gaming company," Martin says.
He's able to create new experiences and features for our customers through problem-solving and collaboration with our innovation team. The rewards make these challenges worth it.
Oleg and Martin have a hybrid working model where they work in the office and at home. Working with a global team, they both have found that this is how they get their best work done.
As an architect at DraftKings, you'll be working with many different teams to achieve the technical goals of the company. It's an exciting time to join our team! 
Follow us on Linkedin, Instagram, Twitter, and Facebook!
Listen now on:
Check out the latest DraftKings blog posts and meet our global team!
Read our Blog