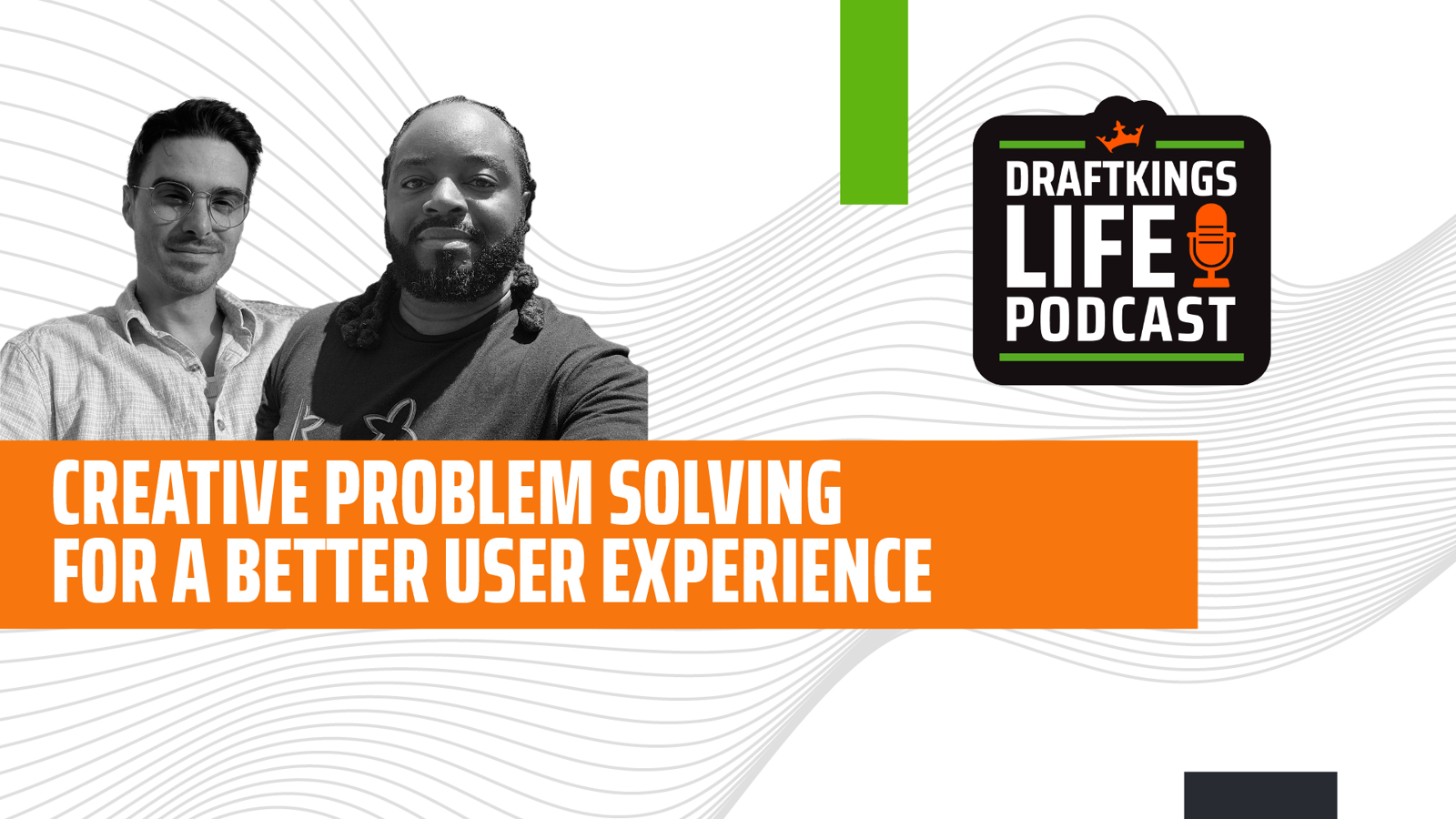 Creative Problem Solving For a Better User Experience
One of the many fascinating aspects of designing for a growing company is that, in many situations, you're able to create a game or feature that's never been done before. It's challenging but also one of the most exciting parts of being a product designer at DraftKings.
Jocelyn, Senior Product Designer, and Drew, Manager of Product Design, are guests on this episode of the DraftKings Life Podcast. They explain what goes into working on our team and the unique problems they help solve. If you think you could make an impact on our teams, apply to one of our open positions. 
Designers' work can be very subjective when you work for other companies or agencies. For Drew, he likes that his designs are more objective because of the nature of our business. At DraftKings, data drives our decisions. Drew says he enjoys seeing what players are liking or having trouble with, and then he's able to change his designs. Sometimes, he has to think outside the box, and other times, it's looking to his teammates to check and see how they were able to design with the customer in mind. 
Jocelyn has similar experiences. Working on the Fantasy Football side of product design, he's had the opportunity to see the product change and played a significant role in helping design for Reignmakers, our newest product. Collaborating with other teams and looking at different designs has helped Jocelyn grow professionally. Jocelyn talks about how he's been able to expand his skills in designing our mobile apps. 
Listen for more great stories from Jocelyn and Drew!
Follow us on Linkedin, Instagram, Twitter, and Facebook!
LISTEN NOW ON:
Check out the latest DraftKings blog posts and meet our global team!
Read our Blog