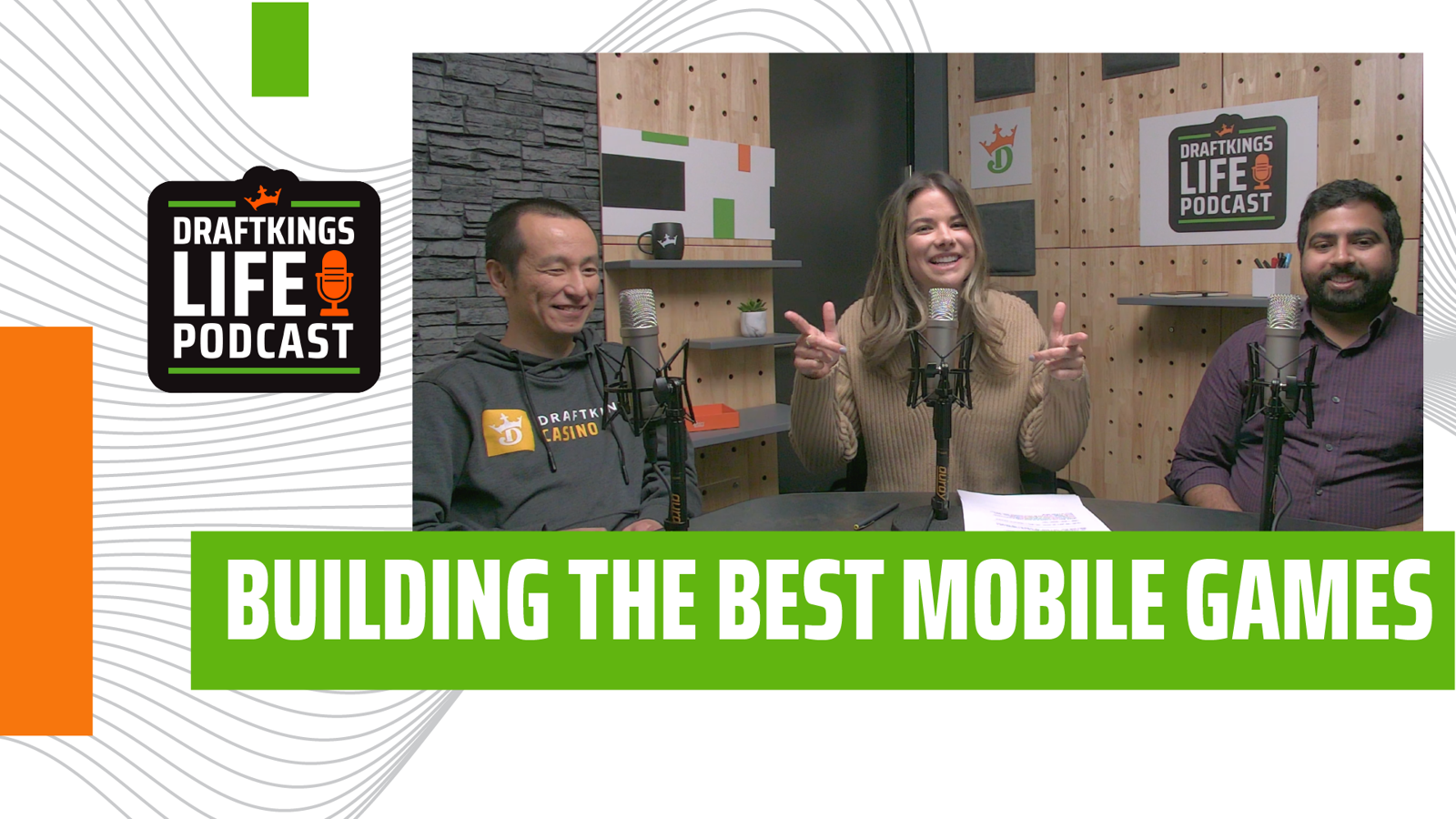 Building the Best Mobile Games
With 80% of our customers using our suite of products on their phones, we focus on being a mobile-first company at DraftKings.
In this podcast episode, you'll learn more about some of our migration projects, why our tech is fun to work on, and working on our Gaming Native team. Check out our open positions if you think you'd make a great fit for our team.
How are we doing this? Hear more from our guests and find out!
As an engineer, one of the most exciting aspects of working on our products is building features and games our customers love and enjoy. That's one of the reasons Manu B., Director of Engineering, has stayed with DraftKings for eight years. He loves creating products that fuel the passion of our customers. He has helped launch our Sportsbook Product in New Jersey and has been focusing on the Sportsbook and Casino native features more recently.
When Qian W., Senior Software Engineering Manager, joined DraftKings four years ago, there were only a handful of engineers. Now his team has grown to more than 20! He plays a role in integrating our Casino games, developing different features for both IOS and Android applications.
Qian says he enjoys learning new technology every day. The remarkable features and games keep him excited to come to work. In this episode, he talks about the impressive animation of our Kevin Hart Poker game and the first-of-its-kind Live Dealer games that are now live on the DraftKings Casino App.
Want to hear more stories from our team members? Follow us @DraftKingsLife!
Follow us on Linkedin, Instagram, Twitter, and Facebook!
LISTEN NOW ON:
Check out the latest DraftKings blog posts and meet our global team!
Read our Blog