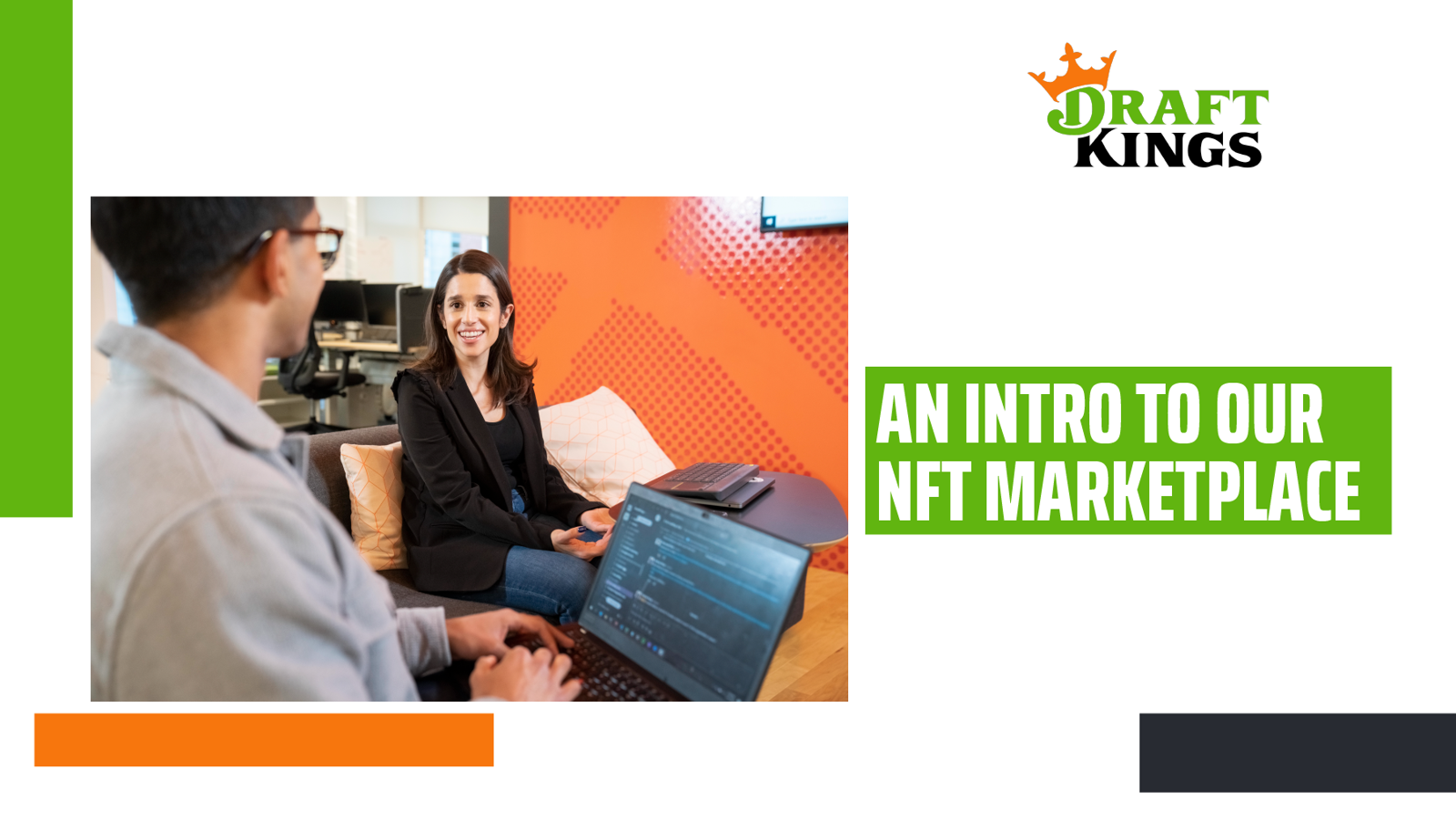 Today, we take some time to dive into our newest vertical, DraftKings Marketplace. Our DraftKings Life podcast hosts a chat with Meghan, Senior Director of DraftKings Marketplace, to understand what went into the launch and the innovative technology behind our newest platform.
The initial vision of DraftKings Marketplace was to build an accessible NFT marketplace with our community at the core - a marketplace designed for mainstream accessibility, aimed at bringing premium projects from sports, entertainment, and culture to our customers. With this clear goal in mind, the new vertical launched in the summer of 2021.
NFTs, or non-fungible-tokens, are digital collectibles - they cannot be copied or duplicated, so customers have the chance to own something unique and rare. DraftKings Marketplace is unlike any product that we currently offer. Customers who already enjoy using our suite of products can seamlessly use their existing DraftKings wallets for any and all NFT transactions on our platform.
At this time, Autograph and Metabilia are two of the NFT brands dropping their projects and collections in the DraftKings Marketplace, providing exclusive access to NFTs of some of the top names in sports. Additionally, DraftKings launched its own NFT program, the Primetime NFT series, focusing on dropping collections ahead of the biggest moments in sports throughout the year, with unique utility only found at DraftKings. 
When DraftKings set out to enter the Web3 space, we also had to look at the blockchain to set our starting point. We landed on a solution called Polygon, a Layer 2 solution that works on top of the Ethereum platform. One of the primary benefits of using Polygon is that gas prices are significantly lower and allow transactions to transfer much faster. This solution will continue to allow more accessibility to our customers by having more affordable gas fees. Since launch, we have also collaborated with Zero Hash to become an official validator of Polygon.
The success of this vertical's launch could not have been achieved without the hard work from our various teams across the globe at this organization. Marketing, Product, Engineering, Analytics, Customer Experience, Finance, and many more teams worked together behind the scenes to bring this phenomenal product to life.
"The people we work with are amazing - it just feels like an A-team. Everyone's working so hard to deliver the vision for the business, and everyone's so collaborative and willing to teach each other and help each other succeed."  - Meghan
We're just getting started in Web3 at DraftKings, and we cannot wait for you to see where our technology will take us!
Check out the latest DraftKings blog posts and meet our global team!
Read our Blog